4in10 run events both for and collaboratively with our members. From practical, skills-based events to capacity building workshops, we aim to provide a diverse and useful offering for our members. Become a member for free to hear about and get involved in 4in10 events and activities.
12th July 2022, 10:00 – 12:00
ONLINE – Free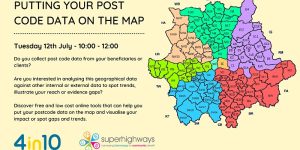 22nd August 2022, 14:00 – 16:00
ONLINE – Free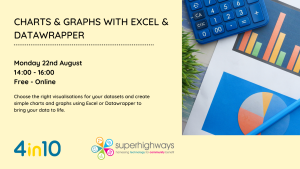 31st August 2022, 10:00 – 12:00
ONLINE – Free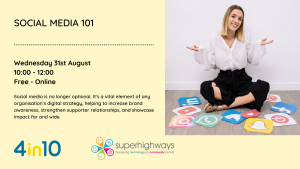 4in10 Open Coffee Mornings provide a space to listen, learn, network, and voice concerns regarding issues linked to child poverty in London. Held online every six weeks, these 1-hour sessions offer an opportunity to listen and discuss a variety of areas that matter to you.
4in10 Open Coffee Mornings are non-judgemental and welcoming – there is no right or wrong way to attend, participate, or contribute. They provide an authentic space to network with other voluntary community organisations and to also upskill in knowledge and best practice.
The Coffee Morning sessions are thematic, meaning there is one overarching area in which frames the discussion – however, participants are given flexibility in their ability to contribute to the session.
4in10 Open Coffee Mornings are open to everyone. This includes 4in10 members, voluntary community sector organisations, 4in10 friends, councillors, MPs, those with lived experience, public sector workers, and anyone in London with a concern for the state of child poverty in our capital.
How To Join:
Sign up to get email reminders and the ZOOM link. Alternatively, you can use the following ZOOM link on the day:
https://us02web.zoom.us/j/85799609113
Meeting ID: 857 9960 9113
What should I bring?
+ Your thoughts and ideas!
+ A hot drink of your choice!
6th September 2022, 10:00 – 11:00
ONLINE – Free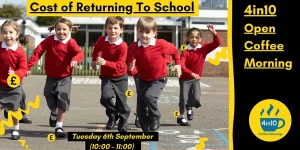 Previous Coffee Mornings:
Levelling Up London
Annual 'BIG Coffee Morning'
Childcare In The Capital
Poverty in Outer London Boroughs
Housing and Homelessness
Benefits and Income
Health Inequalities In London
The Hidden Cost of Raising A Disabled Child
15th October 2021
National Problem, Local Solutions: Tackling Poverty in London Boroughs
13th October 2021
The Universal Credit Cut: What To Expect and What We Can Do
14th September 2021
Eviction Ban End - Know Your Rights!
1st July 2021
Eviction Ban End - What To Expect
30th June 2021